WHAT IS REAL ESTATE PORTAL?
Real Estate Portal is a software written in PHP, allowing you to launch powerful and professional looking real estate portals with rich functionalities for the private sellers, buyers and real estate agents to list properties for sale or rent, search in the database, show featured ads and many others. The private sellers can manage their ads at any time through their personal administration space.
Since the release of the first versions of Real Estate Portal, we've worked hard on improving the product and adding more and more advanced functionality like for example:
functionality for the administrators to define the property types, the associated fields with them and even set which fields are searchable!
-email alerts (email notifications for the users when new properties matching their search criteria are listed)
– SEO optimized links, look like static html files with the property headline appearing in the link,
for example: www.domain.com/ad/16/luxury-apartment-in-new-york.html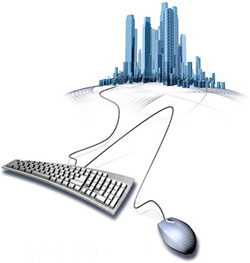 Comprehensive Ecosystem
Allow users to find their desired property to Buy, Sell, Rent, Mortgage etc. with minimum effort and time. Users can get comprehensive information on every property which includes property layout, images, videos, maps etc.

Dynamic search filters
Users can increase their search accuracy through this feature. The search filters change automatically as per the type of property chosen by the user.

Advanced Searchandising
The integrated search module provides users a seamless browsing experience. It predicts search terms, suggests keywords and even corrects typos. Users, agents / agencies are allowed to save their search combinations to make repeated searches easy.

Dynamic Attribute Management
Using this functionality user can define attributes to each property type and position them based on priority. These attributes can be marked as elements that need to be considered while comparing properties and will be also be set as a search filter.
Share Tasks Lists With Your Team
Skydot Infotech developed 4property.com,hardikproperty.com is the next generation real estate property portal platform which is a GEO coded data rich matrix of classified real estate listings.
It provides an innovative and substantial classified subscription and display advertising revenue stream for the local channel partner. It delivers an environment to dynamically facilitate / broker commercial and residential real estate transactions, e.g. a sale or rent, to occur between an applicant and a vendor / landlord in both the residential and commercial property markets. 4property.com achieves this by providing a comprehensive and integrated search engine matrix in the Google Cloud storage platform and marketplace infrastructure with the ability to setup subscripions for premium placement on the portal, which creates recurring revenues. Technology and information are the building blocks for any modern, healthy publishing business, real estate market and economy. This is an opportunity to white label this platform in your country.