COMPANY PROFILE
Skydot Infotech is a web designing company based at Rajkot, India. Since 2013, By directing client's innovation agenda, Skydot Infotech enables global businesses to build the enterprises of tomorrow. Today's businesses require the ability to adapt, the capacity to expand, and most importantly, the culture to innovate. Skydot Infotech has enabled client's innovation through technology leadership, providing pathways to leaner, stronger and more efficient organizations. Clients in many countries depend on Skydot Infotech to inspire their innovation spirit, maximizing growth and competitive strength. As a result of our client's success, Skydot Infotech has become a global leader in consulting, technology and outsourcing. Our Company having very creative, intelligent designer & good technical team due to which client getting customised & innovative design as well as prompt technical solutions.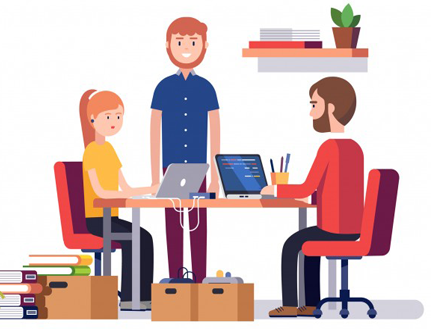 Why Choose Us

Eco-Barcoding

Responsive Design

Easy Knowledge Base

Free Web Tools & Applications

24/7 Award Winning Support

Free Updates Lifetime

To achieve our goal by providing distinguished Web services in the global markets by constant Innovation in Technology, Illuminating the surroundings by sharing our knowledge and adopting an Integral approach towards work thus creating a congenial and a nurturing environment that will enable us to increase our mission consequently increasing the serve for all our clients.
Partnering with various clients help in bringing fresh ideas into the firm ensuring our youth in innovation, thus improving our quality standards accompanied with growth in the business productivity.
Being a trustworthy and fair business partner. Maintaining and upgrading the quality of work and motivating people to constantly deliver work to client's satisfaction.

To earn Global administration as an IT Outsources by delivering eminent Web Services.
Our vision serves as the framework for our Roadmap and guides every aspect of our business by describing what we need to accomplish in order to continue achieving sustainable, quality growth.
That is our Vision.
250
Domain Names Registered
Mobile Application Devlopment